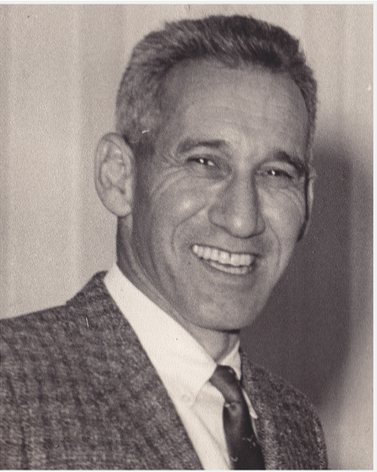 Dr. Julius Zelman was born in 1909 to Louis and Jennie Zelman, Russian Jews who immigrated to San Bernardino where they opened a business; Zelman's Quality Shop. A San Bernardino High School graduate, Zelman enrolled at SBVC. As a student he ran track and was conference champion in 1928 and 1929. He chaired the committee to revise the constitution of the Associated Students, and was a member of the debate team and the Honor Society. Zelman completed his studies and was San Bernardino Valley College Class of 1929. He earned a bachelor's at UC Berkeley in 1931 and a medical degree at UC San Francisco in 1937. Zelman was in fact among the first SBVC alumni to graduate from UC Berkeley.

The daughter of Russian immigrants, Betty Mishkin Zelman took nursing training at Mt. Zion Hospital and married Julius Zelman on December 29, 1938, in Carson City, Nevada. After their sons were old enough to care for themselves, she attended SBVC as well, earned a bachelor's at the University of Redlands in 1960, and a Master of Public Health in speech and hearing disorders at Loma Linda University in 1965. She was a speech pathologist in the Rialto School District and had a private speech therapy practice.

Zelman's career in medicine was conducted in San Bernardino. He had a successful private practice, was chief of staff at St. Bernardine Hospital and the Community Hospital of San Bernardino, and was highly respected at all area hospitals. Zelman was the only thoracic surgeon in San Bernardino County. He was also active with the City of Hope. Zelman passed away of pancreatic cancer in 1962 at the age of 52.

Several members of Zelman's family have attended SBVC, including Zelman's sister Ethel, and his three sons Donald, William, and Jared. Julius (posthumous), Betty, Donald, William, and Jared were honored at San Bernardino Valley College's 90th Anniversary Gala on October 14, 2016. They are the largest group from a single family to receive this recognition.