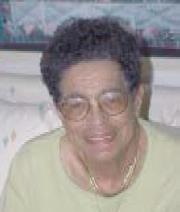 "When I could not afford the time or the money to go to school full time, my attendance at San Bernardino Valley College allowed me to earn credits and to meet and associate with other persons who also placed education as a high priority." - Juanita Scott
Dr. Juanita H. Scott studied at San Bernardino Valley College's Class of 1979. She received her M.A. in urban studies and planning at Antioch University, and her Ph.D. at City University of Los Angeles. Scott was chief contracting officer for the Department of Housing and Community Development (HUD/FHA). She was a retired administrator and assistant to both San Bernardino Mayor Judith Valles and San Bernardino Mayor Evlyn Wilcox. Scott was also chair of the Civil Service Commission for the City of San Bernardino, chair of the San Bernardino Community Hospital Foundation Board of Trustees, and a member of the San Bernardino Community Hospital Board of Directors.
She participated in positions of leadership in many community action and humanitarian groups including the White House Conference on Hate Crimes, Inland Empire Coalition Against Hate Crimes, Frazee Community Center, Option House; a center for victims of domestic violence, the San Bernardino League of Women Voters, San Bernardino Black Culture Foundation, Community Health System of San Bernardino, and the San Bernardino Community Hospital. Scott received many honors including the Women Who Make a Difference Award from the Black Faculty and Staff at San Bernardino Valley College and the Service Award of the Urban League of Riverside and San Bernardino. In recognition of her public service, the annual humanitarian award of the Black Culture Foundation is named the Juanita H. Scott Humanitarian Award. Scott passed away on May 23, 2009.