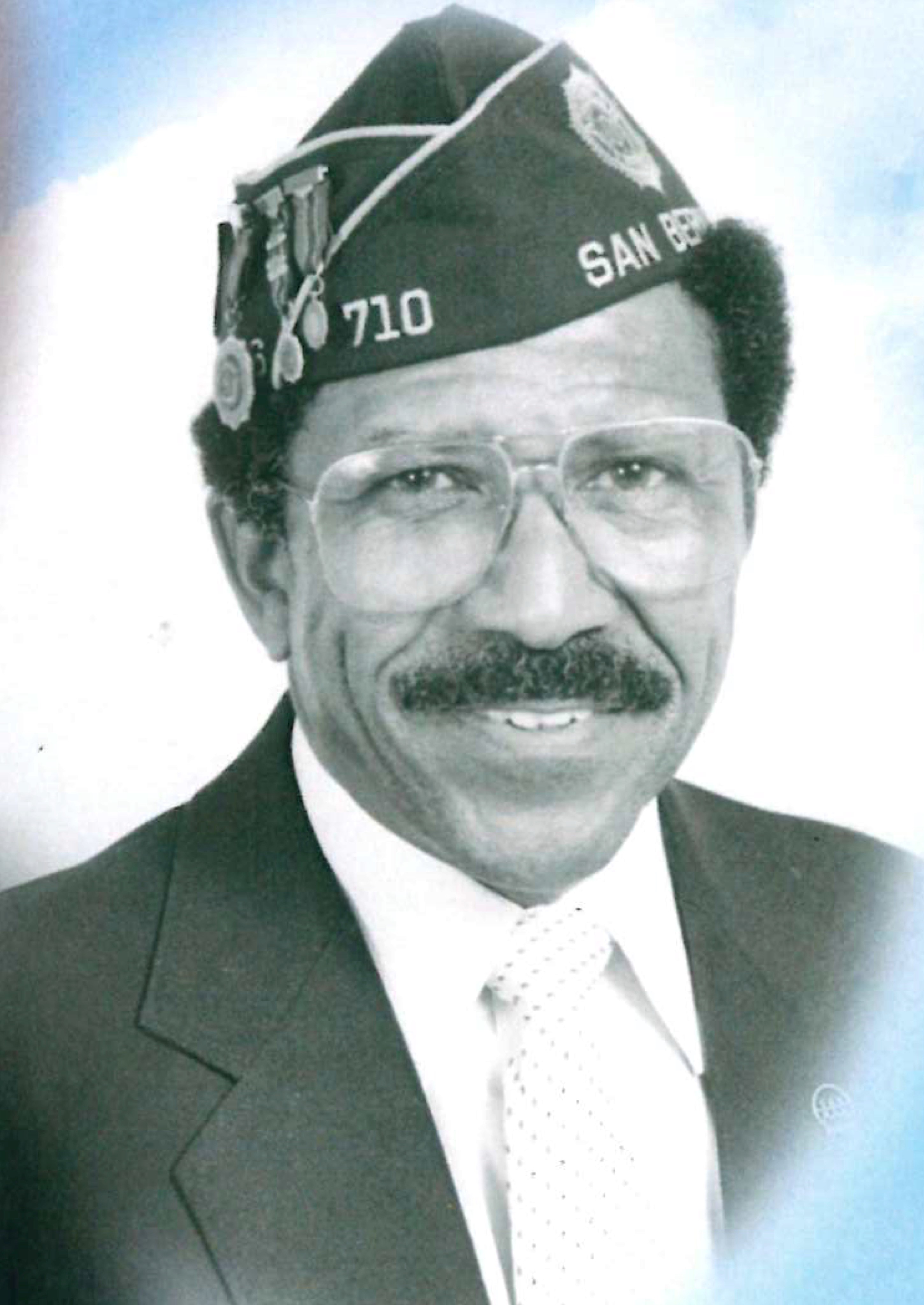 Dr. Willie Roberts was born April 3, 1924 in Mesa, Arizona to Carter and Rosa Roberts. He was the youngest of four children. Roberts' family left Arizona and moved to Brawley, California when he was three years old. He attended San Bernardino High School in 1939 and then joined the Civilian Conservation Corps. Roberts returned home to Riverside and married Sara Jeanne Gordon. Together they had three daughters.

Shortly after getting married, Roberts was drafted into the Army during WWII. During his tour in Italy, he earned a medal of honor for renovation of ammunition, which was forwarded to the front lines. After the war was over, he returned to Riverside, where he joined the Army National Guard. With 38 years of active and reserve military service, Roberts retired as Chief Warrant Officer W-4.

Education was one of Roberts' passions. He earned an Associate of Arts from San Bernardino Valley College, Bachelor of Science from Shaw University, Master of Arts from the University of Redlands, a second master's, and a doctorate from the University of San Francisco.

Roberts held various influential positions including Consultant to Governor Ronald Reagan, administrative positions with San Bernardino Chamber of Commerce, and Lockheed Aircraft. He retired from San Bernardino Community College District as Director of Affirmative Action after 20 years of service.

Among his many and varied community service activities, he spent 66 years of continuous service with the American Legion, including two terms as Post Commander at Guy Wynton Morris Post 710, Worshipful Master for Prince Hall Masonic Lodge, President of the 1402nd Engineer Association (Company B), member of Rialto Freedom and Cultural Society, and the NAACP. He also dedicated a significant amount of his time to raising scholarship funds for deserving students.

Over his lifetime, Roberts received numerous military and community service awards and commendations. He also had many hobbies and enjoyed working with his hands. He was a "jack of all trades" and master of most.

Roberts is survived by his wife of 39 years, Laura, of Rialto, California, sister Hazel Strickland of Rialto, and five daughters: Sharon Richards of San Bernardino, CA, Marsha Greene of Vallejo, CA, Linda Dickerson of Los Angeles, Norma Richardson of Highland, CA, Christine Coleman of Rialto, son Gary Cunningham of Alta Loma, CA, and a host of grandchildren, great grandchildren, one daughter in-law, several sons-in-law, nieces, nephews, and many other relatives and friends.