How can YOU help students?
SBVC students are grateful for the direct support provided by scholarships. The SBVC Foundation also helps college programs with equipment, supplies, and activities to enrich the student experience. If you are interested in helping students achieve their educational and career goals, the SBVC Foundation can help! Contact us to discuss how your gift can make the difference for our students and community. The Foundation is a non-profit 509(a)(3) organization; therefore, contributions to the Foundation are tax-deductible.

---
Next Generation of Truck Technicians Graduate
from Two Southern California Colleges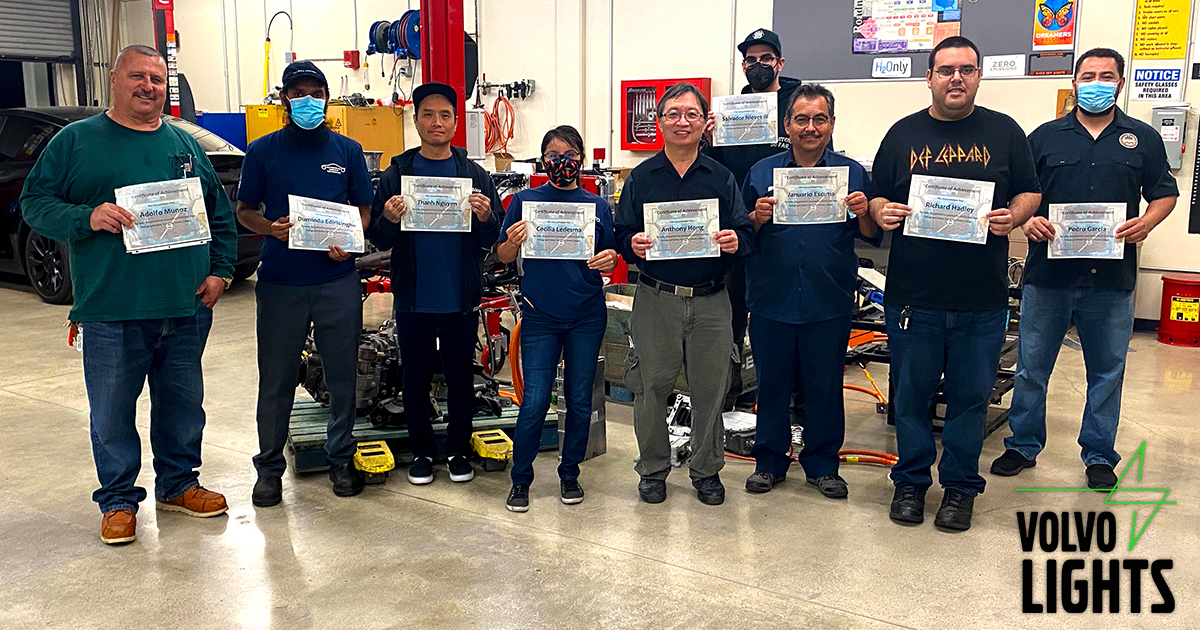 The U.S. electric truck market is seeing incredible momentum, with major manufacturers commercializing an array of new medium- and heavy-duty models, including the Volvo VNR Electric Class 8 truck. Both vehicles entered commercial production this year and are being delivered to businesses from coast to coast to help reduce both their fleet operating costs and emissions. Achieving widescale deployment of medium- and heavy-duty battery-electric vehicles (BEV) will require a highly skilled and specialized workforce to support, maintain, and repair advanced electric drivetrains and their increasingly sophisticated technology.
Through the Volvo LIGHTS project — a unique collaboration between Volvo Trucks North America, South Coast Air Quality Management District (AQMD), Rio Hondo College, San Bernardino Valley College (SBVC), and 10 other organizations to design a blueprint for successful BEV deployment — the two Southern California colleges are taking the lead in meeting this demand. In Fall 2020, Rio Hondo and SBVC launched comprehensive electric truck technician training programs to help train and support the next generation of maintenance technicians. This month, the first students to have completed the programs are preparing to graduate and enter the workforce.
Read the full articles:
---
SBVC, Crafton Hills College Receive the Highest Level of Accreditation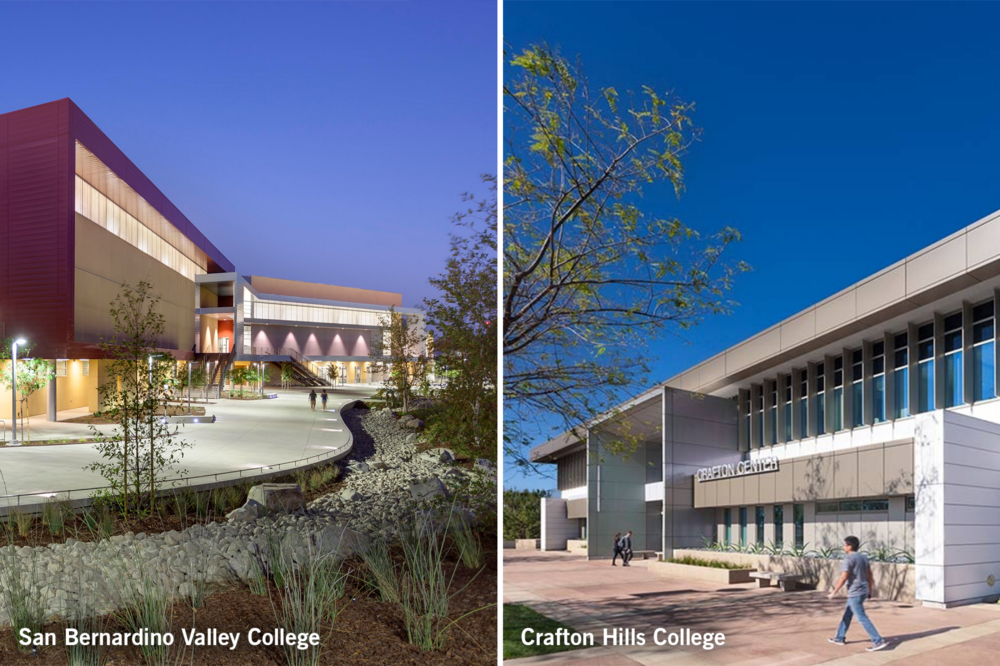 Crafton Hills College and San Bernardino Valley College are among four colleges in California to receive a full seven-year reaccreditation from the Accrediting Commission for Community and Junior Colleges (ACCJC). This is a vote of full confidence from education experts about the quality of the education provided by both campuses part of the San Bernardino Community College District.
The good news arrived on February 1 to Interim Chancellor Jose F. Torres, and he immediately sent his thanks to the campuses.
"Our momentum keeps growing and today is proof of just that," Torres wrote in an email. "We are poised to continue learning from each other, continue leading innovative practices to help students succeed, and continue making a difference in our communities."
The accreditation process has many steps, including a complete self-review and site visits, and interviews conducted by educators from around the western United States. The site visits, conducted in October, had to be completely virtual because of the ongoing pandemic.
Read the full article: SBVC, Crafton Hills College Receive the Highest Level of Accrediation
---

SBCCD Board Chair Anne Viricel Appointed to California Community Colleges Women's Caucus
Dr. Anne Viricel, Chair of the San Bernardino Community College District Board of Trustees, has been appointed to the California Community College Women's Caucus Advisory Committee, a consortium of women serving on community college boards who work to empower women.
Established earlier this year, the self-governing caucus met during the summer to set goals related to recognizing women's contributions to higher education, supporting leadership development, and advancing career opportunities and pay equity.

"I'm excited to work with leaders from across California on our shared priorities," Viricel said. "The chance to help open more doors of opportunity for women in higher education is a great honor."
The caucus hopes to build a California Community College Women's Resource Directory, which will help identify women who want to be considered for leadership opportunities and create a mentoring network to help all women in the California Community College leadership pipeline.
The Women's Caucus will meet at the Community College League of California's 2020 Annual Convention, held virtually Nov. 17, 2020.
Viricel was appointed to fill a Board of Trustees vacancy in 2015, then elected to the position in November 2016. This past January, she was elected by her colleagues as chair of the board. She ran unopposed in 2020. Her focus is on increasing student opportunities while improving operational efficiencies at SBCCD.
In addition to her work as a trustee, Viricel has served as the executive director of the non-profit San Bernardino Symphony Orchestra since 2013. Since 2000, she has also worked as a professor at the University of Redlands School of Business, specializing in quantitative operations and strategy coursework. Her recent awards include California Assembly District 40 City of Highland Woman of the Year, League of Women Voters Citizen of Achievement Award, two University of Redlands Excellence in Teaching Awards, and the Black Culture Foundation's Black Rose Award. In 2015, she was named a Woman of Distinction in California's 23rd Senate District.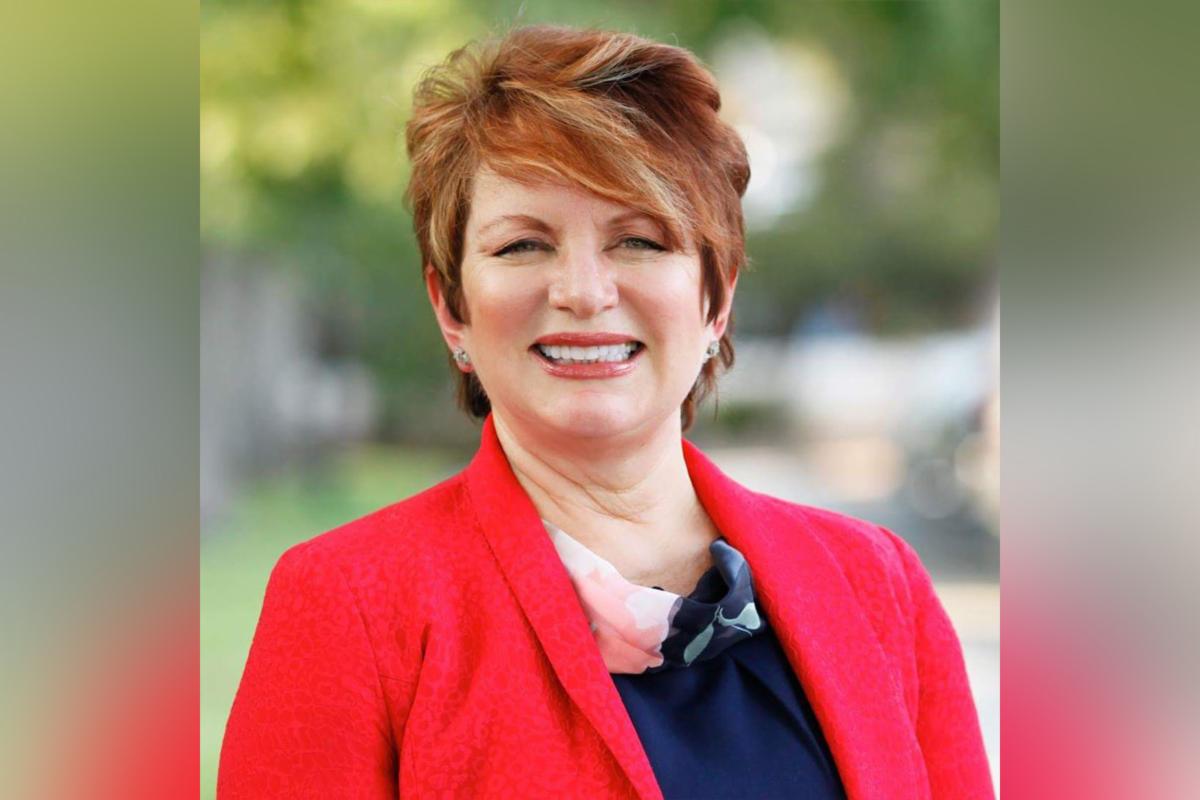 ---
2020-2021 Annual Report
San Bernardino Valley College Foundation is proud to release our 2020-2021 Annual Report. Each year our offices release the report as a review of the year's events, which also includes:
A message from the SBVC Foundation President
Community, Campus, Program, & Alumni/Donor Spotlights
Donor Appreciation
Financial Statements
Ways to help support SBVC students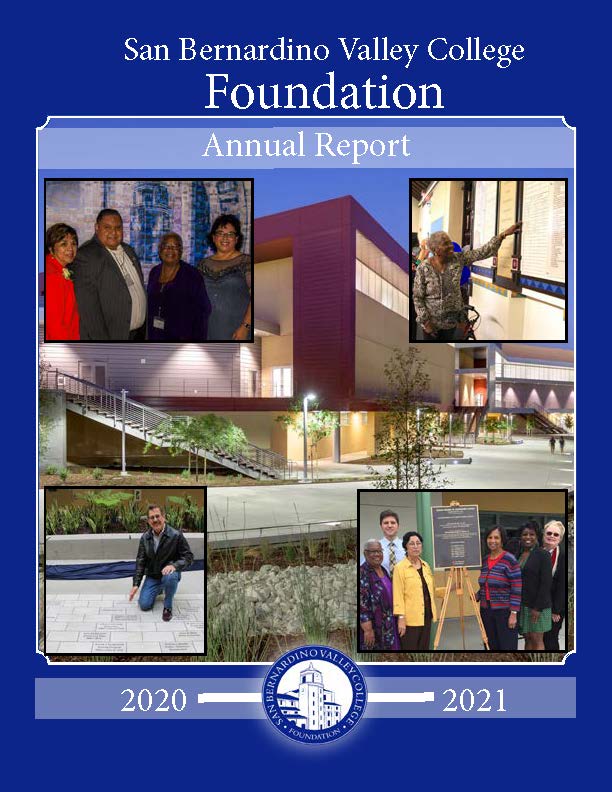 ---