How can YOU help students?
SBVC students are grateful for the direct support provided by scholarships. The SBVC Foundation also helps college programs with equipment, supplies, and activities to enrich the student experience. If you are interested in helping students achieve their educational and career goals, the SBVC Foundation can help! Contact us to discuss how your gift can make the difference for our students and community. The Foundation is a non-profit 509(a)(3) organization; therefore, contributions to the Foundation are tax-deductible.

---

The Bank of Hope is investing in the future of our community
Through the Hope Schoarship Foundation, the Bank of Hope is offering individual student sholarships beging Monday, January 4th, 2021. The scholarships, in the amount of $2,500, are being offered to act as a 'small but great hope' for the selected students to advance their futures. The deadline to apply is Sunday, February 28, 2021, 5:00 PM (EST). Learn more at Hope Scholarship Foundation, including how to apply and scholarship requirements.
---

SBCCD Board Chair Anne Viricel Appointed to California Community Colleges Women's Caucus
Dr. Anne Viricel, Chair of the San Bernardino Community College District Board of Trustees, has been appointed to the California Community College Women's Caucus Advisory Committee, a consortium of women serving on community college boards who work to empower women.
Established earlier this year, the self-governing caucus met during the summer to set goals related to recognizing women's contributions to higher education, supporting leadership development, and advancing career opportunities and pay equity.

"I'm excited to work with leaders from across California on our shared priorities," Viricel said. "The chance to help open more doors of opportunity for women in higher education is a great honor."
The caucus hopes to build a California Community College Women's Resource Directory, which will help identify women who want to be considered for leadership opportunities and create a mentoring network to help all women in the California Community College leadership pipeline.
The Women's Caucus will meet at the Community College League of California's 2020 Annual Convention, held virtually Nov. 17, 2020.
Viricel was appointed to fill a Board of Trustees vacancy in 2015, then elected to the position in November 2016. This past January, she was elected by her colleagues as chair of the board. She ran unopposed in 2020. Her focus is on increasing student opportunities while improving operational efficiencies at SBCCD.
In addition to her work as a trustee, Viricel has served as the executive director of the non-profit San Bernardino Symphony Orchestra since 2013. Since 2000, she has also worked as a professor at the University of Redlands School of Business, specializing in quantitative operations and strategy coursework. Her recent awards include California Assembly District 40 City of Highland Woman of the Year, League of Women Voters Citizen of Achievement Award, two University of Redlands Excellence in Teaching Awards, and the Black Culture Foundation's Black Rose Award. In 2015, she was named a Woman of Distinction in California's 23rd Senate District.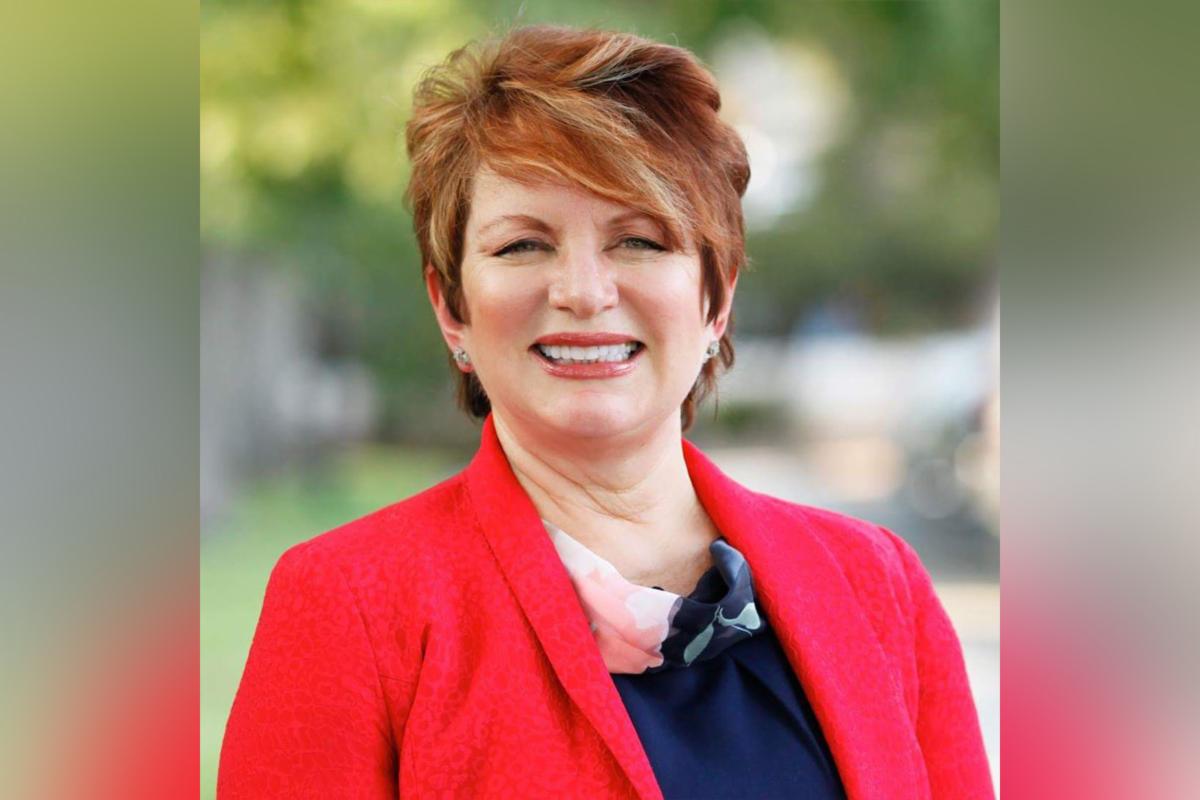 ---
10th Annual SBVC Foundation & Athletics Golf Tournament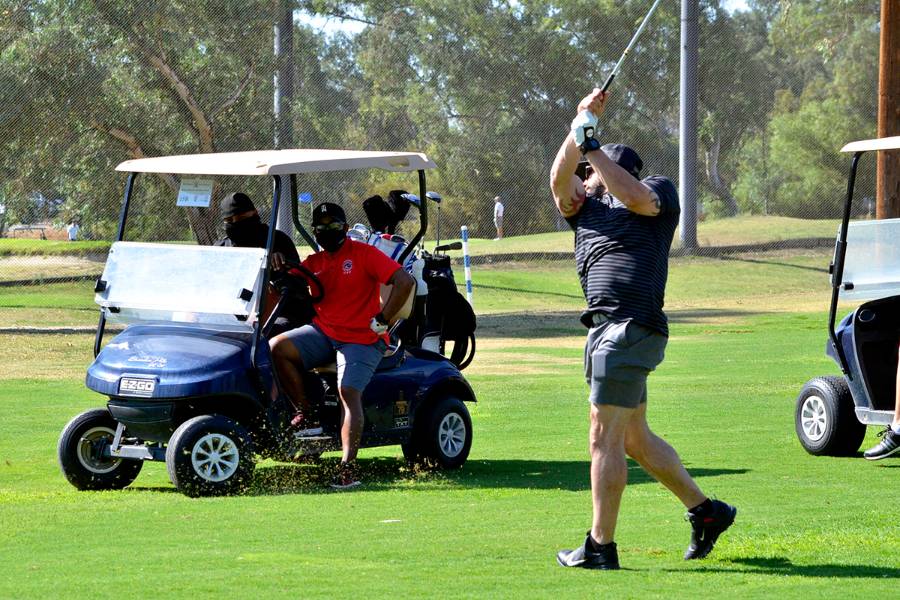 On Friday, October 16, 2020, the San Bernardino Valley College Foundation hosted the 10th annual golf tournament benefitting SBVC Athletics and SBVC student scholarships at the beautiful Shandin Hills Golf Club in San Bernardino.
Tournament fees ($125 per golfer/$500 per foursome) included a round of golf (scramble format), a box lunch from My Hero Subs, a box dinner (to enjoy at home), a goody bag, and a golf cart (with plastic partitions to seperate riders in cart).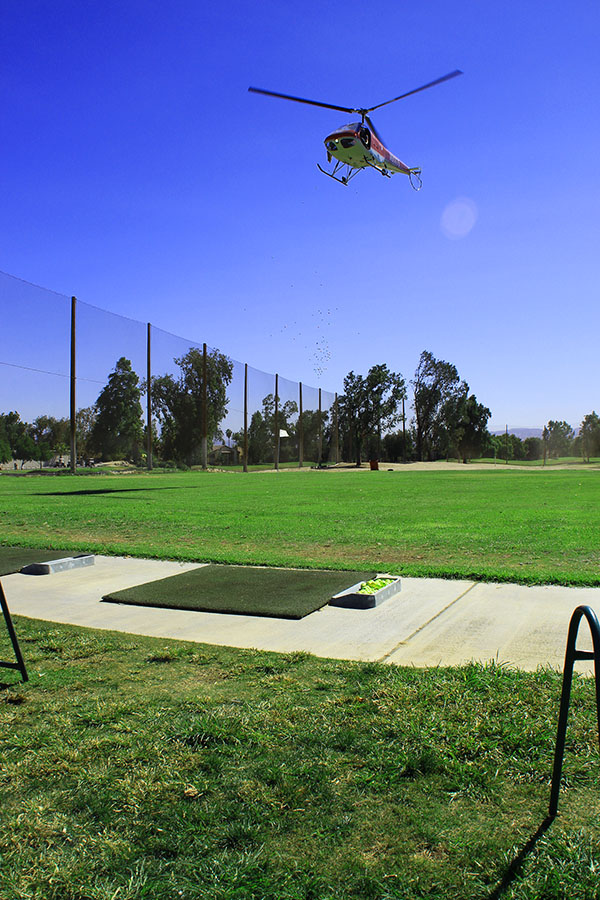 This year's tournament featured a Helicopter Ball Drop* with the potential to win up to $1,500!
Here is how it worked:
• Participants** purchased golf balls for $100 each
• Each ball had a unique number and was assigned to buyers as they were purchased
• Helicopter dropped the golf balls over the driving range with a pin placement
• Golf Ball closest to the pin (or in) wins the prize
Closet to the Pin Prizes: 1st Place - $1,500 | 2nd Place - $1,000 | 3rd Place - $500
View our Facebook photo gallery of the 2020 Tournament.
---
2019-2020 Annual Report
San Bernardino Valley College Foundation is proud to release our 2019-2020 Annual Report. Each year our offices release the report as a review of the year's events, which also includes: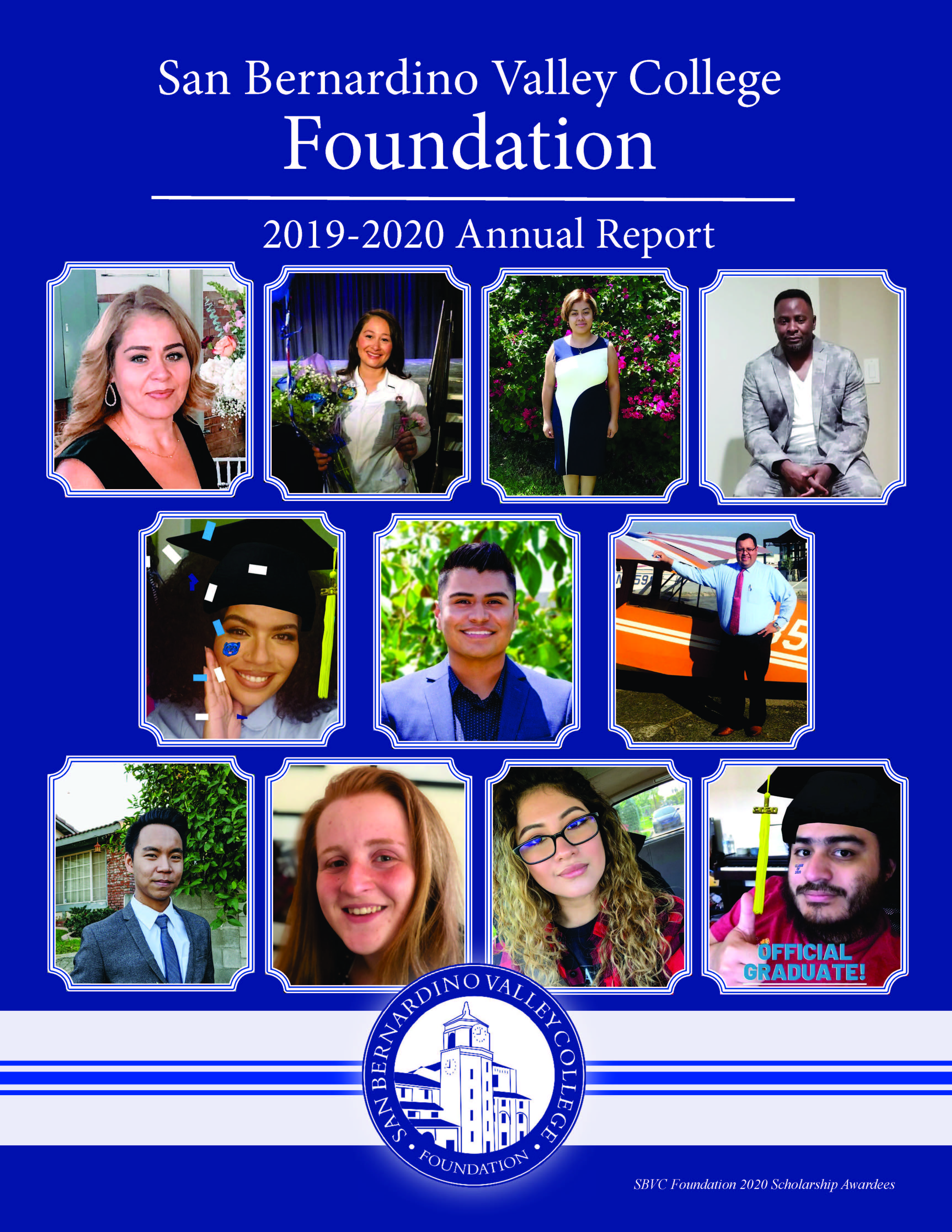 A message from the SBVC Foundation President
Community, Campus, Program, & Alumni/Donor Spotlights
Donor Appreciation
Financial Statements
Ways to help support SBVC students